Steering column modules
Drive Controls
Steering column modules
Drive Controls
Steering column modules
Drive Controls
Steering column modules
Drive Controls
Steering column modules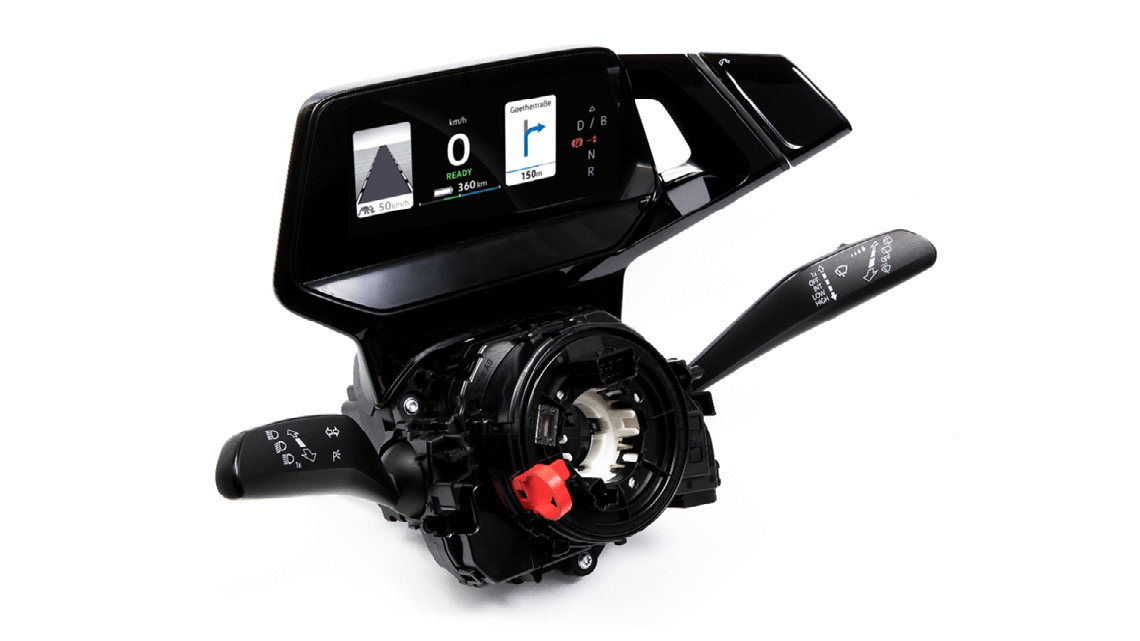 Senses. Experience. Mobility. From steering column switches to integrated modules: KOSTAL has been delivering steering column modules to the automotive industry for over 50 years.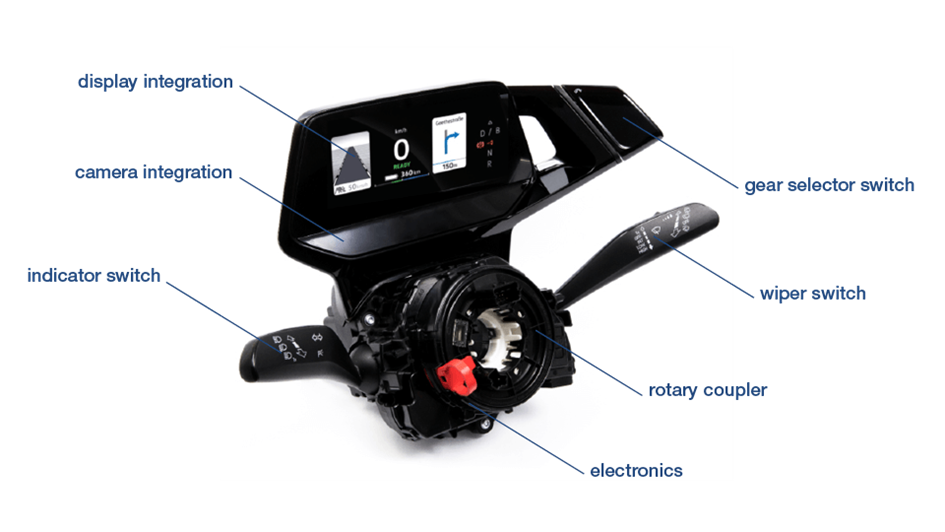 Mechatronic integration
The KOSTAL product range extends from combined steering column switches for compact cars, where proven contact systems are used to switch high-power applications to tightly integrated high-end steering column modules in premium class vehicles with connection to the vehicle bus.
Facts – Steering column modules
Innovation & trends
Steering angle sensors – contactless, optical or magnetic
Tactile feedback – customer-specific adaptation of forces and travel
Rotary coupler – U-turn principle with high data transfer rate and power to heat the steering wheel
Surfaces – high-quality plastic surfaces with chrome elements
Integration of display/camera/gear selector switch
Contactless switching – with 3D Hall sensor technology
Available functionality
Indicator, wiper and gear selector switches with short-stroke to active haptics
Steering angle sensors for electronic stability control and steer-by-wire
High transfer rate thanks to rotary coupler for display
Search and function illumination with black panel 'vanish' effect
Decorative elements such as chrome add scope for individual design
Steering column modules for standard applications up to autonomous driving
SKINTEC® self-healing surfaces
KOSTAL protec® antibacterial surfaces